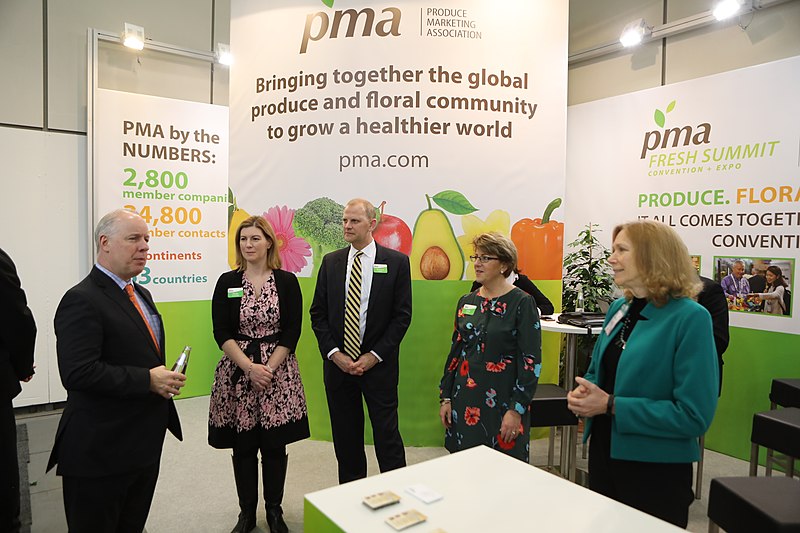 It can be difficult for people without an eye for design to put together a cohesive, attractive trade show booth. When there's too much going on, the basics—like company name and logo—can get lost. While it's fine to incorporate color and imagery, a simple, clean layout is always best. These tips will help every exhibitor improve the effectiveness of their booth.
Consider the Audience
Every business should consider their audience before putting together their trade show display. Folks attend trade shows to either network or to look for solutions to their problem points. Booths that rely solely on digital technology sometimes miss the human interaction or print elements attendees are seeking. Exhibitors should have print materials prepared for those who request them.
Avoid Complex Graphics
Complex images can be nice to look at, but a trade show booth isn't the place for them. Simple, clear images are less distracting and more memorable in communicating the exhibitor's message. Many folks are tempted to use multiple images going this route, but it's best to keep it limited to just one basic, yet bold graphic.
Use an Effective Headline
A trade show booth should have words to let passersby know what the exhibitor is all about. Not everyone attending will be searching for their services, but networking with them now could lead to business down the road. A banner with a short, concise display headline is the best shot at drawing these folks in. The fewer the words, the further away it can be spotted. The typeface should always be clean and easy to read.
Don't Forget the Company Name
Trade show attendees want to know the name of the company manning the booth! Many people, for whatever reason, don't display their company name prominently. Visitors will look for it in the header of the display booth, so plan to have the name and/or logo there. Businesses that don't have a logo should consider working with a professional designer to create one. Even the most basic designs can pull a trade show booth together to give it a cohesive, uniform look.
Take Your Trade Show Booth to the Next Level
If your company doesn't have a professional designer, the expert designers at Colorprint can help you create the imagery that expresses your company's message. We can also handle all your business printing needs, including the brochures, signs, banners, and promotional products for your trade show. With help from our pros, you can take your company's trade show booth to the next level. Best of all, you can feel good about working with Colorprint, as we donate a large percentage of profits back to the community. Give Colorprint a call at 650-697-7611 to learn more about our business printing services.