Printing Innovations to Join Colorprint!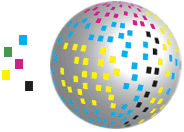 We're happy to announce that Printing Innovations has merged with Colorprint!
Please call Colorprint at (650) 697-7611 if you'd like to speak with Ken, David or Debbie from the Printing Innovations team, or one of our Colorprint staff will be happy to help.
You can also use the links above to request an estimate or place an order.
If you are re-ordering a job that had been done at Printing Innovations, your pricing will be the same, and we have your art files.
We're happy to welcome you and look forward to providing you with great service and beautiful work. In addition, Colorprint is proud of our role in the community. Click here if you'd like to know more about it.